Living Deep supports a selection of carefully considered partners providing an exquisite and responsible product curation experience. We're committed to a new standard of excellence in sustainable manufacturing that champions brands and makers who are on a 'deep green' path. Our product curators, Tracy and Jason F. Mclennan, are dedicated to making progress towards positive environmental and social change, adhering to the below principals in the product curation and evaluation process.
1. Our company is founded by deep experts in sustainability and product design, and that extends to every piece in our carefully curated home decor collection. We source eco friendly products we believe in and stand behind each one, without exception.
2. We encourage buying less, buying second hand when possible, and only using Living Deep to fill in the gaps when needed.
3. Our product curators make shopping green easier for you by pre-vetting world class eco friendly products from the most responsible vendors around the world — not only for environmental and social responsibility — but also for beauty.
4. We only select vendors that have a strong, authentic environmental and social ethos.
5. We look for products that are durable and extend through initial and secondary uses. We believe that our curated home goods can and should be timeless, beautiful — and sustainable.
6. We encourage our vendors to make all packaging recyclable and compostable, eliminating single use plastic and Styrofoam in fulfillment.
7. We only source wood products certified by the Forest Stewardship Council (FSC), whose mission is to promote environmentally sound, socially beneficial and economically prosperous management of the world's forests.
8. We encourage all of our vendors to secure their Declare 2.0 label certification, which answers three questions: Where does a product come from? What is it made of? Where does it go at the end of its life?
9. We work to avoid Red List chemicals in all of the curated home goods we sell while promoting product transparency.
10. We offer you an easy mechanism to offset the carbon created by your purchase. This includes both the freight and the embodied carbon (carbon emissions related to manufacturing the product itself.)
We are passionate about curating products that will enhance your home while working towards greater sustainability. Learn more about the quality of our products and the environmental standards they meet by visiting our range of certifications page.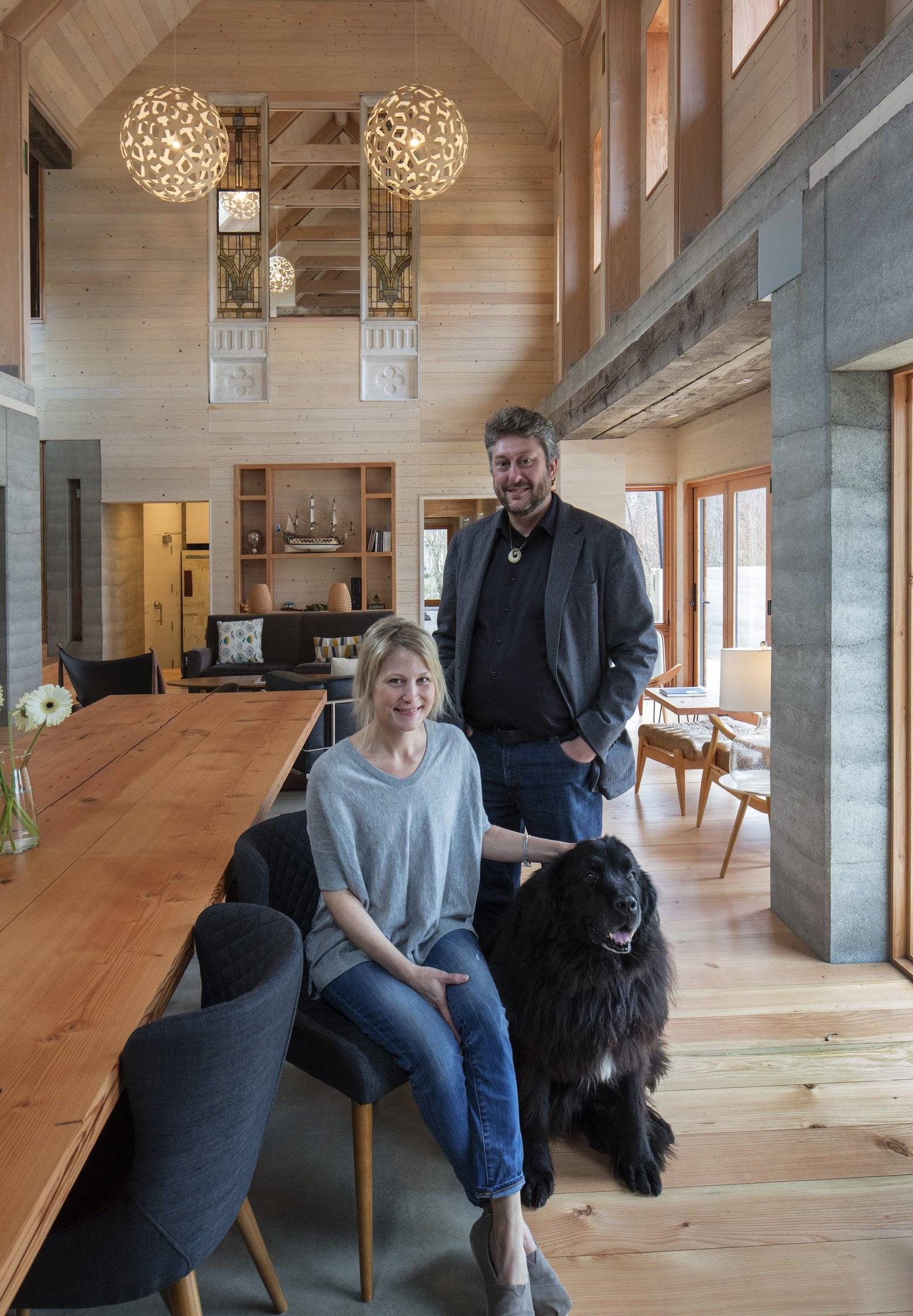 Living Deep curators Tracy and Jason F. McLennan
(with Sammy the Newfoundland)