Please fill out the below form to begin the conversation with Nicolette Grieco, VP Regional Sales Manager:
STRONG, VERSATILE, BEAUTIFUL
The product offers twenty-four beautiful designs in three distinct styles that can be used independently or together. Naturescapes HPD brings life to organic flooring with design, color, performance and an environmental focus perfect for any commercial space.

Naturescapes HPD by Teknoflor is the first chlorine-free resilient flooring product to receive Living Product Challenge (LPC) Petal certification from the International Living Future Institute (ILFI). The LPC certification, which represents the most rigorous standard for sustainable manufacturing, was officially announced on May 3, 2018 at the ILFI annual unConference in Portland, Oregon.
The ILFI's LPC is a product certification program, advocacy tool, and philosophy that defines the most advanced measure of sustainability and transparency in product manufacturing today. The Challenge is comprised of twenty imperatives spread across seven petals (performance categories): Place, Water, Energy, Health & Happiness, Materials, Equity, and Beauty.
Teknoflor Naturescapes HPD has received Petal certification as a result of its completion of sixteen imperatives within the Place, Health & Happiness, Materials, Equity, and Beauty petals. Full LPC certification requires meeting established criteria in all twenty imperatives. The company has aspirations to achieve full certification with Naturescapes HPD by the end of 2018.






Click below to help you visual your new beautiful room!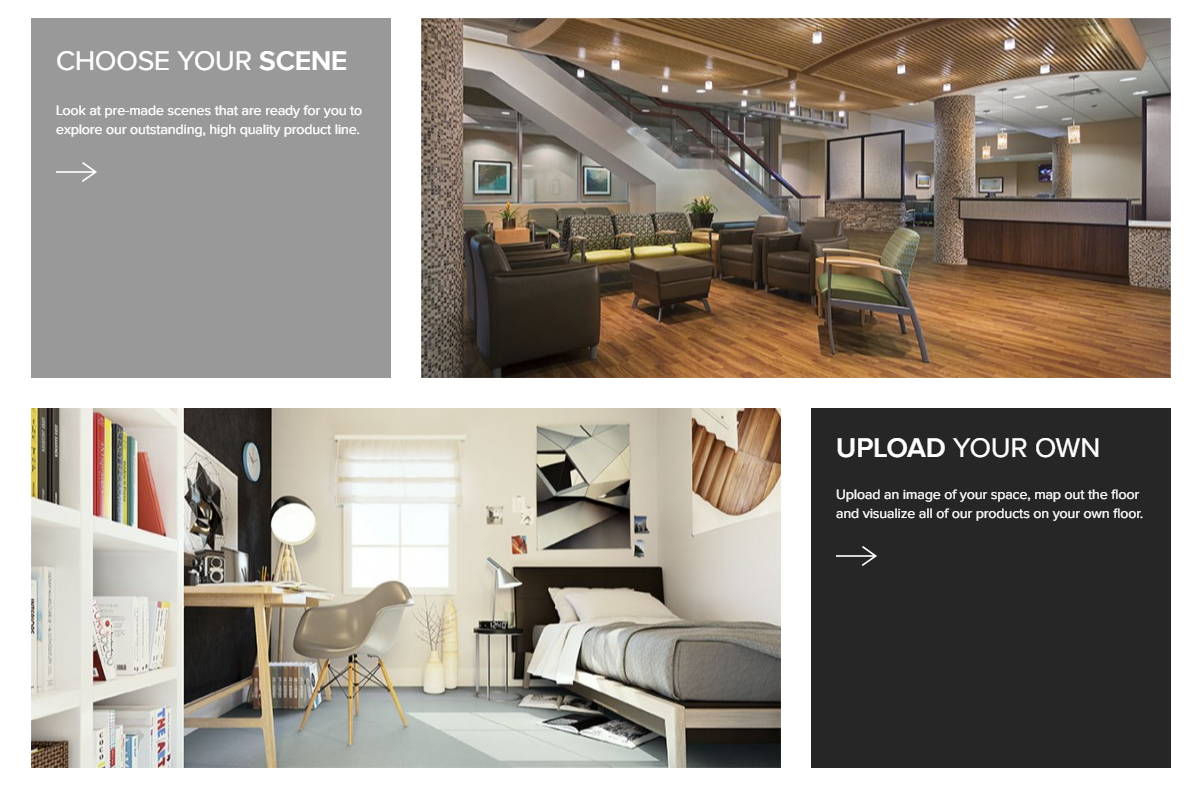 Environmentally Friendly
No buff floors means no bacteria, dust or wax particles are thrown into the air during cleaning
No odors from floor finishes or strippers; no wax flushed into sewer system
Complies with REACH requirements for Substances of Very High Concern
A bio-polyurethane based, chlorine-free sheet with natural minerals like chalk and castor oil
Floorscore Certified
Safe
ADA Compliant
Meets fire test standards and is suitable for use in emergency exits and corridors
Compliant for Emergency Egress areas – NFPA 101
Dimensions
6.594' W x 65.617' L rolls
Roll Size: 48.1 Square Yards
Thickness
2.5mm (0.098")
20 mil. Wear Layer
Warranty
12-year non-prorated commercial warranty
Applications
Healthcare, Senior Living, Corporate/Office, Retail, Hospitality, Academic and Educational Environments
How did we curate this product?
While there's no universal standard for sustainable manufacturing, Living Deep is committed to supporting brands, makers and manufacturers that are on a 'deep green' path, making progress towards positive environmental and social benefit. As we consider how this product impacts our health and the health of all species, you can learn more about how we evaluate products, or keep reading below for our curation of this specific product...
Where does the product come from?

A bio-polyurethane based, chlorine-free sheet with natural minerals like chalk and castor oil.
Where does it go at the end of its life?
Any Teknoflor® waste accumulated during the installation process can be sent back to Teknoflor. This includes Teknoflor 'scraps' from newly-installed material, as well as Teknoflor material that is being removed from previous installations (i.e. at the end of its product-life). Do not combine Teknoflor products with any other flooring or waste, as charges may be incurred if the product is received with intermingled jobsite debris.
HMTX Industries is a global new materials flooring company and a leader in LVT manufacturing whose brands service a diverse cross-section of the construction marketplace. Headquartered in Norwalk, CT, and doing business in more than 40 countries around the world, the HMTX family includes Halstead in North America, the leading supplier of LVT to The Home Depot; Metroflor, its signature residential brand in North America; Teknoflor, its focused healthcare and institutional brand; Aspecta, its high-end global contract brand for architects and designers; as well as Vertex, the foundation of the international supply chain for HMTX.