Woodio Soft40 table top washbasin with a place for a faucet is a beautiful and practical fit for petite spaces. The size is ideal for smaller bathrooms, powder rooms and guest bathrooms – suitable for both private and commercial interiors.
In everyday use, the Woodio® solid wood composite material has the same features as traditional bathroom materials. Manufactured at our own factory in Helsinki, Finland, with a minimal carbon footprint. Wood is a natural material, so please note that the colour in the final product may vary slightly from the photos displayed.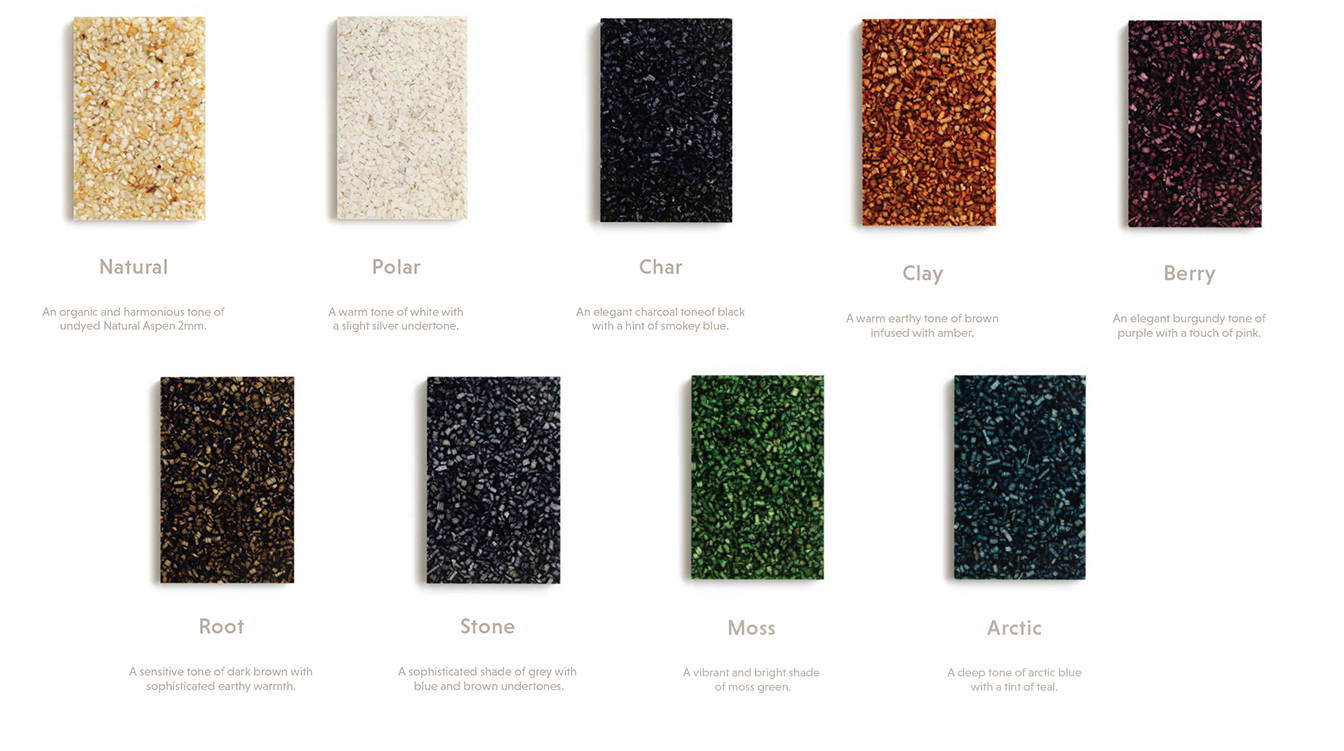 Product Dimensions (H x L x W inches): 6-9/16 x 15-3/4 x 15-3/4
Product Weight (lbs): 13.78lbs
Material: Waterproof Woodio® solid wood composite with UV, scratch, chemical and dirt resistant coating. Wood material options Aspen 2mm and Birch 6mm.
Faucet hole: 35 mm
Over-flow: 29 mm
Product standard: EN14688 – CL10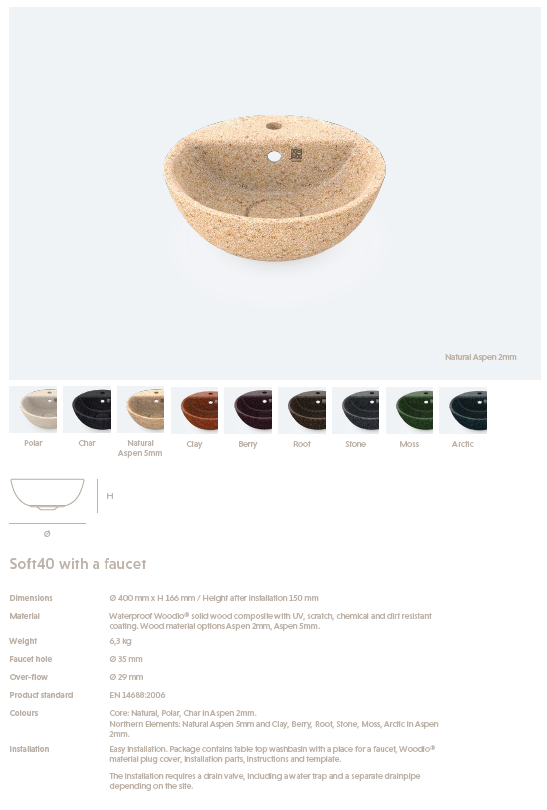 How did we curate this product?
While there's no universal standard for sustainable manufacturing, Living Deep is committed to supporting brands, makers and manufacturers that are on a 'deep green' path, making progress towards positive environmental and social benefit. As we consider how this product impacts our health and the health of all species, you can learn more about how we evaluate products, or keep reading below for our curation of this specific product...
Where does the product come from?

Wood and resin - composite
Where does it go at the end of its life?
It can be burned for energy production at the end of lifecycle
Our story began with a crazy-sounding idea with a bunch of people who wanted to see the world differently. Our original idea was to make wooden tiles for the bathroom – just because it sounded fun and challenging. As we got acquainted with the industry, we soon realised that out idea was not only fun, but also important.
It turned out that ceramics as a material is a burden on the environment, and it has a large carbon footprint. Inspired by our original idea and this insight, we are now here. As a result, we created an award-winning world-class biomaterial innovation – 100% waterproof Woodio® wood material.
Now, the ideas that initially seemed impossible and very challenging have evolved into sustainable bathroom design and they have become part of thousands of homes around the world. At the same time, we have created a modern Finnish classic that will create joy for a long time. Today, our collection includes 17 different washbasin models, a bathtub, accessories and, most recently, a wooden toilet seat.